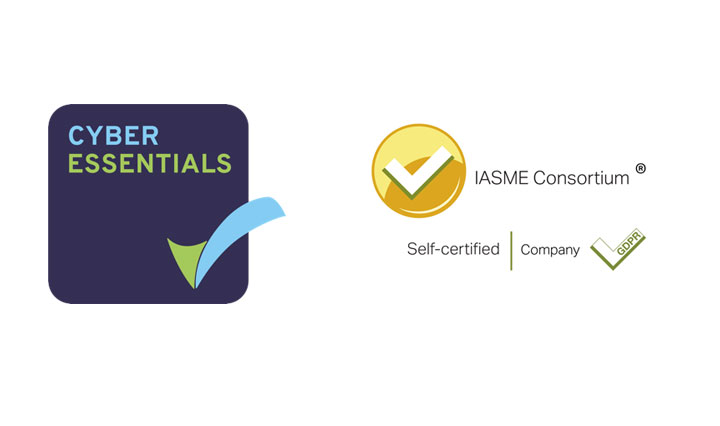 We are now Cyber Essentials and IASME accredited
In our continued commitment to security, both for our clients and ourselves, we are now pleased to announce that we have passed Cyber Essentials and IASME governance.
The IASME Governance standard was developed over several years during a government funded project to create a cyber security standard which would be an affordable and achievable alternative to the international standard, ISO27001. The standard allows the small companies in a supply chain to demonstrate their level of cyber security for a realistic cost and indicates that they are taking good steps to properly protect their customers' information. The assessment includes a Cyber Essentials assessment and GDPR requirements
Cyber Essentials aims to help organisations implement basic levels of protection against cyber attack, demonstrating to their customers that they take cyber security seriously. It is an independently verified self assessment. Organisations assess themselves against five basic security controls and a qualified assessor verifies the information provided.
The five basic controls within Cyber Essentials were chosen because, when properly implemented, they will help to protect against unskilled internet-based attackers using commodity capabilities – which are freely available on the internet.
Since 1 October 2014, Cyber Essentials became a minimum requirement for bidding for some government contracts (https://www.gov.uk/government/publications/procurement-policy-note-0914-cyber-essentials-scheme-certification )
For further information please see www.cyberstreetwise.com\cyberessentials